Posted on December 31, 2020 by Staff Writer
________________________
Tax Free Savings Account Summary
A Tax Free Savings account is a statutory investment account that charges R0.00 in taxes for interest earned on an investment. The tax free savings account was introduced on 1 March 2015 through the Taxation Laws Amendment Bill of 2014 as an initiative to encourage households to save in South Africa.
For the 2020 year of assessment, the annual limit for a tax free savings account is R33,000.00 and for the 2021 year of assessment is R36,000.00. Tax free savings account comes with a lifetime limit of R500,000.00 per person and has no age limit for contributors.
Developing a savings habit is not an easy fit. See 10 ways on how trick yourself into saving.
How does a Tax Free Savings Account work?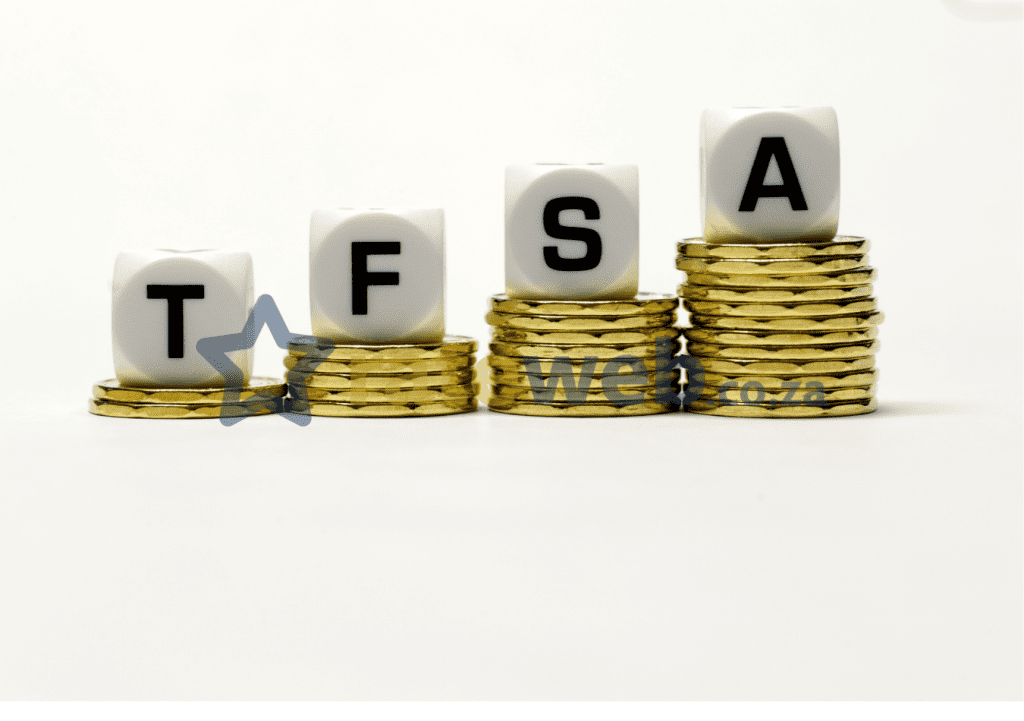 A tax free savings account allows you the opportunity to keep money for rainy days. Your savings account can serve multi-purposes savings needs including but not limited to retirement, emergency savings or for specific purposes.
It is imperative to understand that the Tax Free Savings Account (TFSA) has a lifetime limit of R500,000.00 attached to it. Contributions to the TFSA is limited to R36,000.00 per year. Should your contributions exceed R36,000.00, you will be fined by SARS.
The South African Revenue Services (SARS) works with banking institutions to ensure that accurate data and information about individual TFSA are submitted twice a year. SARS expects the following data and information about a TFSA account holders:
Contributions per tax year,
Amounts withdrawn per tax year,
Returns on investment such as interest, dividends, capital losses and gains, and
Amounts transferred per tax year.
The services provider which is any company that issue TFSA to the public, issues an IT3(s) Free Investment Certificate Annually to TFSA holders. An IT3(3) Free Investment Certificate reflects the investment value of your Tax Free Investment at the end of a particular tax year. Furthermore, the certificate holds information on transactions during the tax year such as the contributions you made to it and withdrawals you took from it.
Tax-Free Savings Account Penalties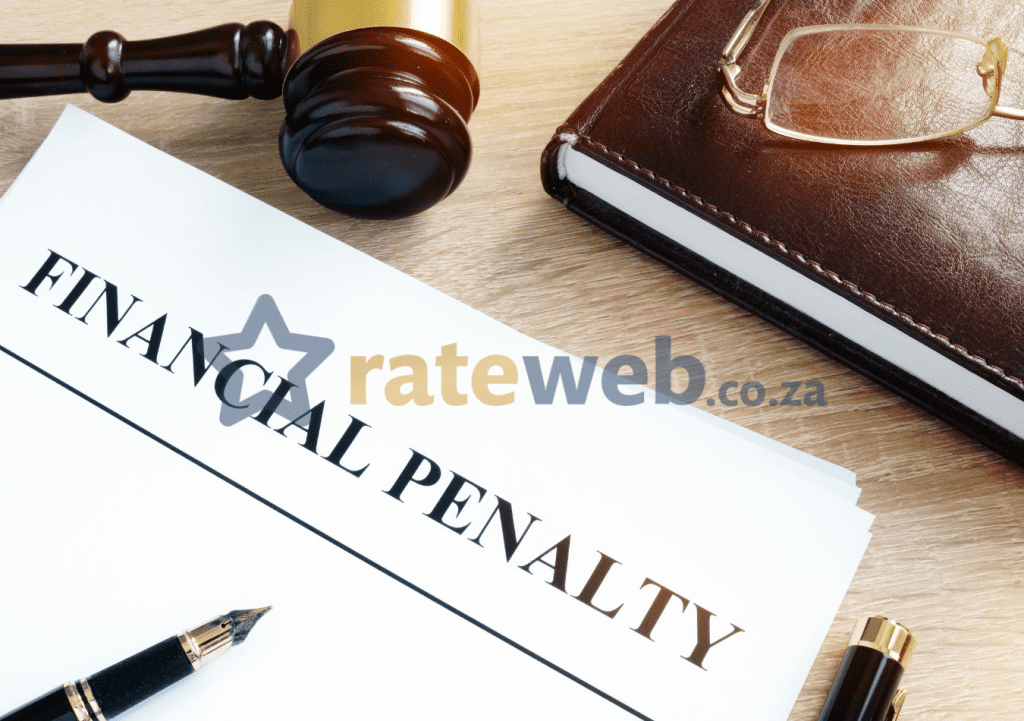 Failure to adhere to SARS limits carries a hefty penalty. For any extra amount that you invest from the maximum yearly contributions of R36,000.00 or a lifetime maximum of R500,000.00, you will incur a penalty of 40% which is payable to SARS.
For example, if you invest R5,0000.00 in 1 year of assessment, you will incur a penalty of R5600.00. The penalty is calculated this way:
R50,000- R36000 = R14,000.00, this is the amount liable for a penalty.
R14,000.00 *40% = R5,600.00, the penalty is payable to SARS.
As demonstrated in the example, you don't need to earn interest on your investment first to incur a penalty. In fact, by merely making an extra contribution to your TFSA, you will be liable for the penalty.
Investments that Qualify as a Tax Free Investment
| | |
| --- | --- |
| # | Investment Type |
| 1 | Retail savings bond. |
| 2 | Linked investment products |
| 3 | Exchange Traded Funds that are classified as collective investment schemes. |
| 4 | Certain endowment policies issued by long term insurers |
| 5 | Fixed deposits |
| 6 | Unit trusts |
Tax Free Savings Account investment
Not all investments qualify as a Tax-Free investment, for example, cheque accounts and ordinary savings accounts don't qualify as Tax Free Investments. A number of investments have been listed on the SARS website that qualifies as a Tax Free Investment.
List of All Tax Free Investment Accounts in South Africa
| | |
| --- | --- |
| # | Tax Free Investment Account |
| 1 | Allan Gray Tax-Free Account (you can use this account to invest in any of the Allan Gray Funds) |
| 2 | Old Mutual Tax-Free Savings Account. |
| 3 | Tax-Free Savings Account from First National Bank. |
| 4 | Alexander Forbes Tax-Free Savings Account. |
| 5 | Satrix Tax-Free |
| 6 | Nedbank Savings Account |
| 7 | Assupol Tax-Free Savings Policy |
| 8 | Standard Bank Tax-Free Investment Account |
| 9 | Capitec Tax-Free Savings Account and more |
| 10 | Absa Tax Free Savings Account |
| 11 | African Bank Tax Free Savings Account |
| 12 | Discovery Tax Free Notice Savings Account |
| 13 | Investec Tax Free Fixed Deposit Account |
| 14 | RMB Tax Free Savings Account |
| 15 | Sanlam Tax Free Savings and Investments |
| 16 | Momentum Tax Free Savings Account |
| 17 | Mercantile Tax Exempt Savings Account |
| 18 | Liberty Tax Free Investment |
There are a number of TFSAs in South Africa that you can use to start investing. After all, you are allowed to open more than one TFSA, however, you still need to maintain the maximum allowable investment threshold.
By making an investment in any of the above listed TFSAs, you will get to choose which fund your money will be invested in. You can choose from investing in the JSE listed companies, Fortune 500 companies, Mutual Funds, Property, etc.
Competitive Advantages of a Tax Free Savings Account
Earlier investments tend to produce higher interest.
There are no penalties for immature withdrawals so you can withdraw your money at any time without incurring costs.
You can shift your investment from one TFSA to another.
Investment returns don't affect your contributions limit of which investment returns may include dividends and/or interest on investment.
You can access your money at any given time before reaching the retirement age of 55.
There is no age restriction to who can invest using a TFSA.
Tax doesn't apply to this account so any returns that your investment yields come to you in full.
Competitive Disadvantages of a Tax Free Savings Account
TFSA is for new savings, therefore, you cannot convert existing savings accounts into TFSA.
Leftover contributions don't roll over to the next year.
Comes with a penalty for over investment.
Withdrawals will affect your contributions limit.
There is no real benefit for those earning under the tax threshold.
Conclusion
Tax-Free Savings Account is one of the best ways to start saving money for emergencies or retirement. This account normally comes with a small yearly contribution of not more than R36,000.00 per annum. Whether poor or rich, you will have an opportunity to invest through a TFSA with contributions starting from R180.00.
There is no age restriction, anyone can set up a TFSA in South Africa. You can even start making contributions for your kids' future education.