For many years, Sanlam's Cumulus Echo has been assisting South Africans in realizing their retirement aspirations. By rewarding early retirement investment, the Cumulus Echo Retirement Plan has inspired individuals to begin saving at a young age. Depending on how long you've been a member of the plan, you could receive a bonus worth more than 100 percent. The plan intends to outperform inflation at all times. The Sanlam inflation rate is based on the consumer price index (CPI), and the strategy aspires to outperform the CPI year after year.
Sanlam Cumulus Echo Retirement Plan Summary
Sanlam Cumulus Echo Retirement Plan is the company's premier retirement plan, and it includes tax, inflation, and interest benefits. The minimum monthly payment to the Cumulus Echo Retirement Plan is R300.00, or R25000.00 once a year. Because the retirement plan is designed to outperform the CPI, your investment is likely to rise by 3.25 percent or more each year. There are no limits on exiting the Cumulus Echo Retirement Plan if you change your mind.
You can also halt your contributions at any moment and resume them when your finances improve. Contributions to the Cumulus Echo Retirement Plan are rewarded with a bonus. A bonus, on the other hand, is entirely contingent on how long you invest in the Cumulus Echo Retirement Plan.
How the Cumulus Echo Retirement Annuity work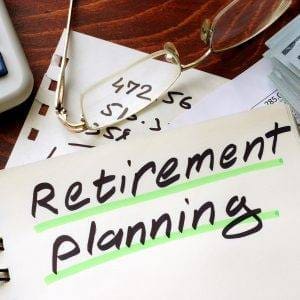 The Cumulus Echo Retirement Plan is designed to benefit members until they die. To make sure that the plan offers a lifetime benefit through regular income and lump sum payment, the board of trustees outline 6 stages on how to receive lifelong income. The 6 stages of the Cumulus Echo Retirement Plan are explained below.
Stage 1: Making Payments
This step introduces you to the plan, as you will be required to unlock your membership, by making an initial membership contribution. Payments can be done in two ways, that is through a lump sum payment of R25000.00 or more and/or through making regular payments starting from R300.00 per month.
Contributions can be paused, or stopped at any time with no penalties. There is freedom of entry and exit on the plan. Payments will have to continue until your chosen retirement age which should not be less than 55 years.
Stage 2: Choosing an investment fund
After making your initial payment, you then need to choose a fund that your money will be invested in. You get to choose from a long list of funds that you can invest in.
You should look distinctively at their overall performance and current performance, this way you will be able to know which fund is likely to perform better in the long run.
If you are not well versed with investment funds, Sanlam will dedicate an accredited broker or financial advisor to help you. The advisor will help you based on your retirement needs and current financial situation.
Stage 3: Watching your bonus grow
After choosing your investment fund and making a lump sum investment or regular contributions, you will now watch your Cumulus Echo bonus grow. The Cumulus Echo bonus will grow based on your contributions and how long you are prepared to invest in your retirement.
Stage 4: Retiring and receiving benefits
Through the years of continuous contributions or a one-off contribution, you can now retire. Retirement age is any age above 55 years. At this stage, you will get access to your Echo bonus.
Stage 5: Getting a third of your contributions
When you retire, you can get up to a third of your retirement savings plus the Echo bonus. However, this depends on the choice you make, you may choose to reinvest all or part of the qualifying withdrawal.
Stage 6: Receiving an income during retirement
Two-thirds of your retirement savings will be invested in an interest-earning fund to ensure that you receive regular income at retirement. This is to make sure that you don't spend your entire life savings at one go.
At this stage, you will earn living income which without a doubt will come handy since you won't be working. The sixth stage fulfils the 'life long income' goal that Cumulus Echo Retirement Plan aims to achieve for its members.
How the Echo Bonus work
What sets the Cumulus Echo Retirement Plan apart from the Glacier Retirement Annuity is that the Cumulus Echo has a massive bonus attached to it. The bonus on the Cumulus Echo Retirement Plan is the main reason why many choose the plan.
The Echo bonus goes hand in hand with the years that you have invested in the plan and your total contributions.
Correlation between total contributions and the number of years you invest is that the more contributions you make and the more years you invest in the plan the more money you will make in bonuses.
For example, if you invest R1000.00 for 240 consecutive months you will receive a 30% bonus of the total contributions.
Should you skip payments or pause your contributions but still keep your investment for 240 months, you will get 30% on your total contributions. Therefore, lack of contributions in this regard does not affect your Echo bonus.
Below is a table that shows the Echo bonus that you can qualify for.
| | |
| --- | --- |
| Years of investment | Qualifying Echo bonus percentage % |
| 5 | 2% |
| 10 | 10% |
| 15 | 20% |
| 20 | 30% |
| 25 | 50% |
| 30 | 70% |
| 37.5 | 100% |
| 40 | 110% |
Investing for 37.5 years will earn you an Echo bonus of 100% meaning your savings at retirement will double. So the longer you hold your investment, the more Echo bonus you will receive.
Competitive Advantages of the Cumulus Echo Retirement Plan
Offer tax savings and benefits.
There is freedom of entry and exit from the plan.
Comes with a bonus of more than 100% depending on the duration of your investment.
Aims for life long income earnings.
It is affordable as you can start investing from as little as R300.00 per month.
You can pause your plan or transfer your investment to another retirement firm with no penalties.
Offers financial protection should you become disabled.
Creditors cannot access your investment.
Competitive Disadvantages of the Cumulus Echo Retirement Plan
If you are older you are less to benefit from the Echo bonus.
The Fund invested in may not beat inflation from year to year.
Capital investment may be at risk should the markets react negatively.
Conclusion
The Sanlam Cumulus Echo Retirement Plan is a forward-thinking retirement product that aims at enriching its members over time. It's a well-rounded investment package that is good for those who want to invest for the long term.
Visited 1 times, 1 visit(s) today