Alexander Forbes is one of the first companies to diversify from being an insurance company to adding other financial services such as retirement and estate planning to their product line. The company ventured into retirement back in the 1970s and has since been growing strong.
As much as 90% of Alexander Forbes' operating income is derived from a South African source, the company hasn't shied away from investing in other countries. Today the Alexander Forbes Retirement Annuity Fund runs in 6 countries in Africa.
Alexander Forbes is an award-winning fund administrator. This is because of their experience in service delivery. Investing in one of Alexander Forbes's retirement solutions is easy. Businesses and individuals can invest in a number of retirement products.
Risks that comes with investing in a Retirement Fund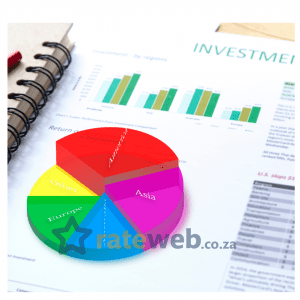 Like any other retirement fund, you are at risk of losing your money and Alexander Forbes Retirement Income Solutions is no exception.
Investing in a living annuity requires serious decision making. You cannot invest in your retirement in just a few minutes, you need to have a plan.
Not making serious considerations and learning about a retirement product can cost you dearly. To make sure that you get your fair share of your retirement fund at retirement, you need to know the risks that come with retirement income.
1. Investment risk
The first risk that you will encounter is the investment risk. Your money is not just lying around waiting for you to retire. That money is highly invested in stocks, property and other investments.
Before you invest in any of the Alexander Forbes Retirement Solutions, you need to know where your money is going. That is knowing the fund strategy, fund managers, investments and more.
Knowing this information will help you anticipate the future of the fund. Bear in mind that Alexander Forbes Retirement Fund solutions have always shown positive results.
2. Inflation risk
Inflation is money's worst enemy. What inflation does is that it decreases the value of your money. For example, if a retirement fund yields 1% income for a year with inflation of 5% during the same year, it means that your investment has decreased by 4 points that year.
Inflation is something that you need to consider when choosing a retirement solution from a company. You can do this by checking South Africa's year-to-year inflation rate and comparing it with the Alexander Forbes Fund's earnings.
3. Outliving your Retirement savings
It is possible that you outlive your retirement savings, meaning you won't have any money left from your retirement account. Deciding on how long you want your retirement income to last is a very important decision.
You will need to have Alexander Forbes advisors to assist you when making such a 1 decision.
Alexander Forbes Retirement Income Solutions
Alexander Forbes Retirement Income Solutions are retirement solutions that allow members to invest funds in a portfolio so that they can earn income at retirement.
Not only can members earn income during retirement but they can also earn an income should they face retrenchment, or decide to resign.
Alexander Forbes Retirement Income Solutions has three products on offer. These products are there to help retirees and unemployed fund members. Alexander Forbes Retirement Income Solutions includes:
The Alexander Forbes Retirement Annuity Fund,
Alexander Forbes Preservation Fund, and
The Alexander Forbes Living Annuity
Let's look at each retirement solution from Alexander Forbes in detail below.
Alexander Forbes Living Annuity
Saving for retirement is of the most important things to do in life. With Alexander Forbes Living Annuity you can plan your future at present.
A living annuity is invested after retirement to provide an income. Therefore, a living annuity is for those who are on retirement but want to earn an income using their pension funds.
You can decide how much money you want to earn during retirement without disturbing your current financial situation.
To invest in the Alexander Forbes Living Annuity you need to deposit a minimum of R600,000.00. This money will help you when you are no longer able to earn income at retirement.
Alternatively, you can choose the life annuity/Just Lifetime Income offer through Alexander Forbes Living Annuity which guarantees income no matter how long you live. The Just income offer has the following features:
Targets inflation,
Offers protection so that you don't outlive your money,
Can choose a guaranteed minimum payment period,
You can extend the lifetime income payment to cover the life of your spouse.
Alexander Forbes preservation fund
The preservation fund helps members to consolidate their current retirement assets. This approach it enables members to have all their retirement assets in one basket.
Members of the preservation fund will further be able to preserve what they accumulate during their careers. This will leave them with cash or retirement savings.
Alexander Forbes Retirement Annuity Fund
The retirement annuity fund helps individuals to plan for their retirement. Since retirement planning isn't as easy as many may think, Alexander Forbes has a team that helps clients with their retirement.
Advisory services for those in the retirement annuity fund goes a long way. Consultants are able to advise members of the fund on ways to benefit from the fund.
Retirement Annuity Fund members have the following privileges:
They can consolidate any other retirement annuities they have into one cost-effective solution.
Can top up their retirement savings even if this is not possible with their fund.
Members can defer their retirement and continue to contribute, allowing them to build up more savings for their retirement years.
Conclusion
Alexander Forbes Retirement Income Solutions work well in retirement planning to help members find solutions that work for their retirement needs. Members of the retirement fund get lifelong solutions that target their financial well-being.
Before choosing or migrating to any retirement fund from Alexander Forbes, speak to an advisor. Notify them of your retirement plans as they will help you find a working solution for your retirement needs.
Visit the Alexander Forbes website to familiarise yourself with the company's products by clicking here.
Visited 1 times, 1 visit(s) today